Mixing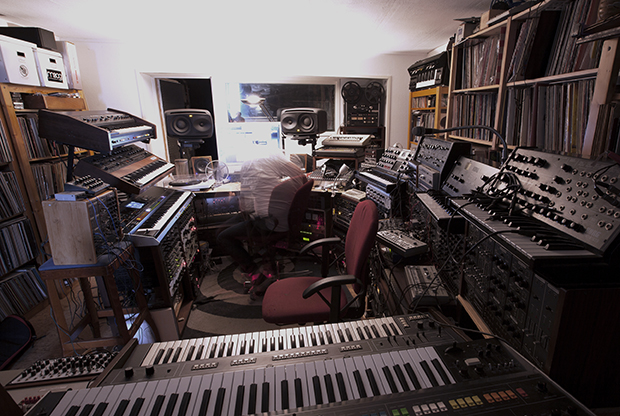 Mixing is a matter of communication, concentration, creation and expectation. Technique is a tool, which defines your product in many ways. For us a few matters a really important:
We use the computer for editing, recording, plug in's. We love the flexibility and the creative workflow it offers over a normal mixing desk.
In The Box (ITB) summing is taking away width, expression, detail, dynamics. Therefore we only make our mixdown's through very clean 24 channel analog summing by Dangerous Music.
We have 92 channels in and out for using lot's of outboard gear in our mixes. This makes real differences. We tested and compared a lot with the plug ins and in almost all cases the outboard gear wins when it comes to characteristics, presence, dynamics and expression.
You can deliver your recorded tracks with instructions and we help you to create your perfect sound.
A BIT OF TECHTALK:

For the real outboard equalizing (with amping and expanding/compressing) we use SSL 4000 (black knob) channel strips, Neve 1073 and channel strip remakes by former Neve employee AML, Helios, Pulse Techniques and AML pultecs. So lot's of choice of famous eq outboard. We also have a vintage Philips mastering EQ from the original Dutch Polygram Studio's.
For real outboard compression we have all styles of compression. Several vari mu's (Fairchild, Maxton, Phoenix) and optical compressors (La2A, La3A, Fairchild 653), very good VCA (DBX 160's, Neve) and FET's (Compex, Urei) and more.
We have specialised outboard gear for playing with real 3D in stereo sound, using the Rolands RSS systems with hand control. Better then reality for fly over effects in stereo audio. We have Charisma by SPL for adding tube overdrive, S.I.P.P. for hardware Mid Side and lots of (tape)delays, reverbs, (analog) chorus and crazy special FX.
There's a heaven of vintage synths, drummachines, vocoders and other electronic toys. There are also lot's of analog toys around, like balofon, drumkit, tabla, bassgitar, electric guitar, talking drum, bongo's, guiro, rhythm stick, cowbells and more.